Two Zimbabwean women including a newly registered nurse have been accused of running a holiday and passport application pyramid scheme that has allegedly fleeced over £14 000 and £5 400 respectively from unsuspecting victims within 8 weeks.
Patience Domingos and Faith Domingos Nechironga who are sisters and now labelled "shrewd cash cows" slammed for allegedly squandering people's money on the vices of the flesh, have been slapped with public-shame in the scheme that shook social networks this week.
Faith Domingos Nechironga and her sister Patience Domingos, a newly registered nurse with the Nursing and Midwifery Council (NMC), were behind the scheme that was started on Facebook.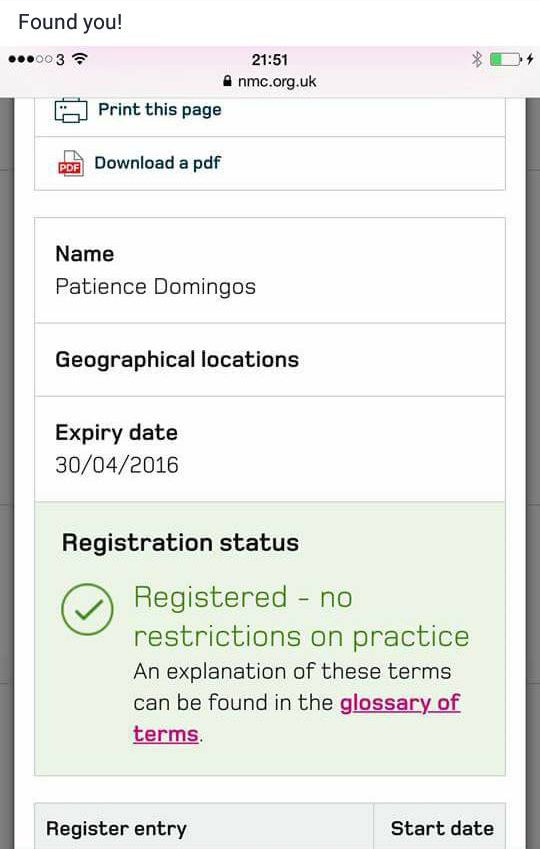 The scheme was divided into two groups. One was called "The real holiday pals of UK" were members were asked to contribute £334 each towards the cost of holidays.
Over £14 000 was collected in August alone with group admins claiming over 100 families were due for holidays during the half term in October.
The second group was the "Red Passport Group" were over 30 women were asked to contribute £200 each and then in turn get £6000 each to help pay for the cost of applying for British citizenship.
Problems started when one of the group admins identified as Marjorie posted a message saying she was pulling out because she did not think she would receive any money.
Queries from other members came flooding through with questions being asked about where the money had gone and why she was panicking about the disbursement of money.
A series of excuses and finger pointing among the admins led to the whole scheme unraveling with members demanding their money back while others claimed that the flights and holidays they had been promised were in fact not booked.
In an interview Faith Domingos Nechironga denied any wrong doing and challenged disgruntled members to report to the police if they felt she had committed any crime.
"I arrange for people to go on holiday. This group was formed to help people in exploring the world and to see what's there. The group is not only for Zimbabweans, it's for people from all over the world. In this group we managed to do about two rounds.
"Our calendar runs for 12 months depending on how many people we have. So each month we pay three people (Red Passport Group). (Meanwhile) Holiday Pals is not a business, it's a community group, we share our holidays, we share our videos and places to be.
Faith claimed they were not making any money from the two groups and so she could not be accused of fraud.
"If someone commits fraud you do not first go to the media, you go to the police. So this has happened with two or three people who were trying to destroy the group.
"How do you say you have lost money if you are doing a round that takes 12 months? I don't know why someone who is meant to receive their money in September or November would say I have lost my money and yet it's not your turn to receive money."
Nehanda radio
——————————-
The women are said to be refusing to refund their victims .They can be contacted on ; Faith +447446061753 and Patience +447429902454 Britain.Faith Domingo Nechironga lives at 10 Hockley street Birmingham .Her husband is a qualified nurse whose account was being used to fleece Faith's victims .The Sister Patience Nechironga lives in Shirley, Birmingham and she qualified as a nurse just a few months ago.She works at Good Hope hospital in Sutton Coldfield , Birmingham.
Asked to comment on the accusations in a converstaion below with Viomak ,Faith denied  robbing the residents of their money.
—————————–
Faith Domingo Nechironga
12 September 08:49
Hi
————————–
Hrdv Viomak
12 September 15:56
Hello auntie .Apologies for late response.Thank you so much for getting in touch.Zviri kufamba sei sisi.Am told you were the first recipients of the round with Patience and Majorie then Majorie blew whistle hanzi after mati haachapihwi mari.
—————————-
Faith Domingo Nechironga
12 September 15:58
Hi
—————————–
Hrdv Viomak
12 September 15:58
Hi sisi did you see my message
——————————
Faith Domingo Nechironga
12 September 15:59
So if I was the person receiving the money, how then do they say I have robbed them?
—————————–
Hrdv Viomak
12 September 16:02
Did you show them proof kuti mari iri kufamba sei sisi?eg bank statement
—————————-
Hrdv Viomak
12 September 16:08
Are you there sisi?
——————————
Hrdv Viomak
12 September 16:18
Let me know when you are ready to continue sisi.Am here for you.In the meantime if you haven't shown them the bank statement I suggest you do so sisi. Rule number 1 when handling public funds is Transparency.I am kindly asking that you also show me the bank statement sisi from the day the first deposit was paid into the account up to today.I do apologise for poking my nose sisi but am doing so because paita public funds.
Faith is also accused of running a Tours company that is illegally not paying tax ,which the sisters used to dupe unsuspecting victims into believing that they were dealing with genuine business people.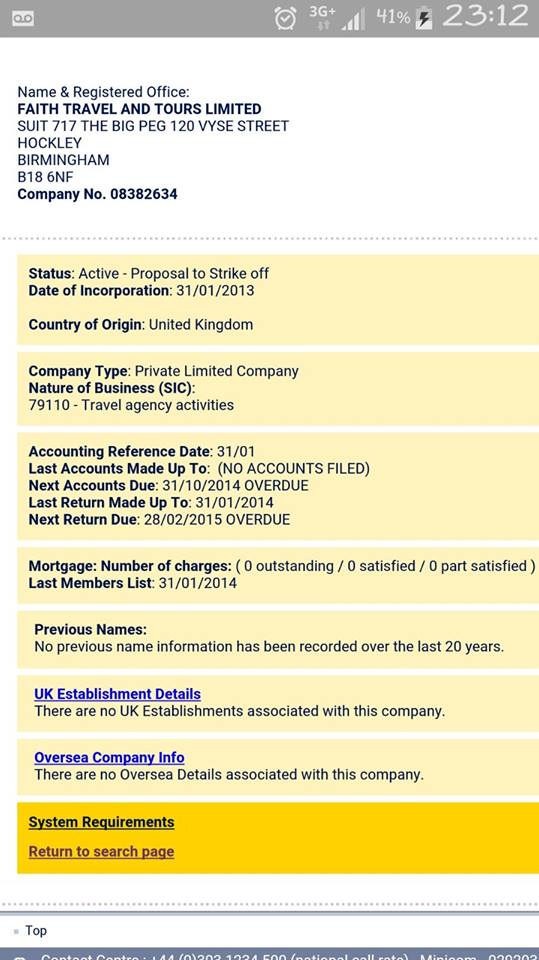 The screenshots show the underlying issues behind the fraud .The scheme which was operated in facebook groups has left victims wondering  about what they will have to do next in order to bring the fraudsters to book and get their money back.