A married UK based Zimbabwean so called apostle Madzibaba Nyoni will regret the day he sent his nude-musvo video to his girlfriend .The man who is said to be a pastor or elder for Masowe eChitatu church is married to a mental health nurse called Sibongile .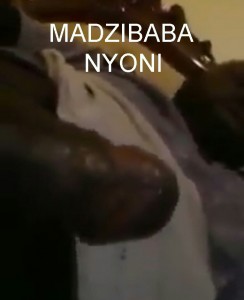 In the video the man is seen to showing off his private parts to his girlfriend and showering her with sweet nothings and even says he wants her to suck it and all sorts of profanity .
"The man is from Sheffield,UK. He is very married with grandchildren in UK and in Zimbabwe. This Saturday he was 'celebrating' the wedding of one of his sons.Yes he is a madzibaba. He was formerly from Johane eChishanu sect. He left unceremoniously and began worshipping with masowe eChitatu where he had been elevated to a pastor plus mudare in that church in Leeds.What a disgrace he is, a man in his 60s behaving like a fool", said a source who knows him personally.
What a shame : Watch the video