A married Inclusive Financial Services managing director Gerald Zhou who is said to be gay has been accused of exploiting jobseekers in a development that has also led AAG to write him a nasty letter warning him about his professional conduct .
Gerald is said to be a maniser who is married to a Caroline Ndoro who seems to be working or have worked for the same company , but he is said to be currently in a love relationship with the company's operations manager Norman Chagwiza.Gerald and Caroline have two children.
According to the company's website ,"Caroline is an entrepreneur involved with women's small scale businesses and a qualified bookkeeper. Caroline is also involved with a number of charitable organisations and women's clubs. She holds a diploma in Administration and a certificate in Catering from the School of Hospitality. She has previously worked for Maffak Asset Management and Rhochem Private Limited".
"Norman doesn't even have 'O' levels but he got the job because he is Gerald Zhou's gay lover ". Said a source.
In one chat session attached Gerald aka Gerry is seen chatting with Norman and calling him/her babie.
In a separate chat attached Gerald is seen chatting with a Hussein Fatch , a Zimbabwean man who seems to have ended their relationship after Gerald cheated on him.Hussein Fatch is said to have been hired by Gerald Zhou , sexually exploited and he later left the company after they had a clash over Norman's relationship with Zhou .Meanwhile another source from the neighbourhood who knows Hussein said the man is around twenty-eight years and lives in Northend Bulawayo.
"Gerald anoti if some1 wants to be employed ku company kwake varume anorara navo kumukosho sisi Vee pliz fumurai munhu uyu." Said another source.
"Gerald is a businessman anoita employ zvivakomana zvidiki so that he exploits them sexually" Added the source.
"Norman ndiye partner wake mu gay vanoshanda vese vachidanana though Gerald at the same time achidanana naNorman anodananazve nema employees mamwe imomo mu company make exploiting innocent boys."Emphasised the source.
"At the same time kana apedza kuvashandisa anovadzinga basa and he refuses kuvapa ma benefits avo eku old mutual hanzi unofanira kubuda the way yawakauya nayo cn u imagine. His wife is Caroline Ndoro. Mu company macho its a gay storm thing ndosaka mawona pava netsamba yanyorwa ne Affirmitive Action Group nekuti anyanya to exploit pple kuno" Added the source.
In a letter attached, Norman once tendered his resignation letter after being cheated by Gerald .However ,Gerald begged Norman to stay because he has files of sensitive information pertaining to Gerald's professional conduct. Norman is said to have been promised a heavy load of bank notes and he came back.
Attached is also an image said to be Norman's package which he sent to Gerald.Sisi Vee did not verify this information with Norman.
Gerald is also accused of forcing employees to pray every Monday to a certain God .
Sisi Vee investigating has written the message below to Gerald Zhou on whatsapp who has responded and she is still to gather his side of the story which will be published as a follow up story.
"Hello Mr/Ms Gerald Zhou.I hope I find you doing great.This is sisi Vee.I write stories.I have with me here information that you are sexually exploiting young man who are probably gay and offering them jobs for sex.I am made to understand that you have and had a relationship with eg a Norman and a Hussein among other lovers.I also have with me a letter written to you by your employer pertaining to your unprofessional conduct.
I was also made to understand that you are married to a Caroline.This has obviously made me raise my eyebrows too.
My reason for writing you today is not to despise your sexual orientation if you are really genuinely gay.I am writing you so as to hear your side of the story about the unprofessional conduct…the sexual exploitation of job seekers ..sex for jobs and if you are really married.Your response will be greatly appreciated".
[14/09 1:51 pm] Gerald Zhou Gay: Do you have a line I can call
[14/09 1:54 pm] Sisi Vee: Thank you for your response. Yes I do .This line but I'm not free for phone calls as of now.Would you like me to text you back as soon as I am free for phone calls?
According to the company's website Gerald holds a Masters of Business Administration Degree from Nottingham Trent University (United Kingdom), Bachelor of Science Honors Degree in Economics from the University of Zimbabwe (Zimbabwe) and a post graduate diploma in Corporate Management Development from Nottingham Trent University (United Kingdom).
He also holds a Credit Diploma from Damelin Banking School (South Africa), Advanced Credit Diploma from the Institute of Bankers South Africa (South Africa) and a post graduate certificate in corporate management Development from Nottingham Trent University.
He is almost completing a Masters in Finance (Financial Sector Management) from the University of London (United Kingdom). He is also studying for a Microfinance Certificate from Marconi University (Italy).
Gerald has wide experience in the banking industry where he started his banking career in the year 2000 as a graduate management trainee with Zimbabwe Financial Holdings Limited. He later joined other financial institutions namely African Banking Corporation, Barbican Bank Limited, Stanbic Bank Limited (a subsidiary of Standard Bank),Zimbabwe Allied Banking Group as General Manager and Trust Bank Corporation Limited, as Regional Manager. He is married and has a pigeon pair.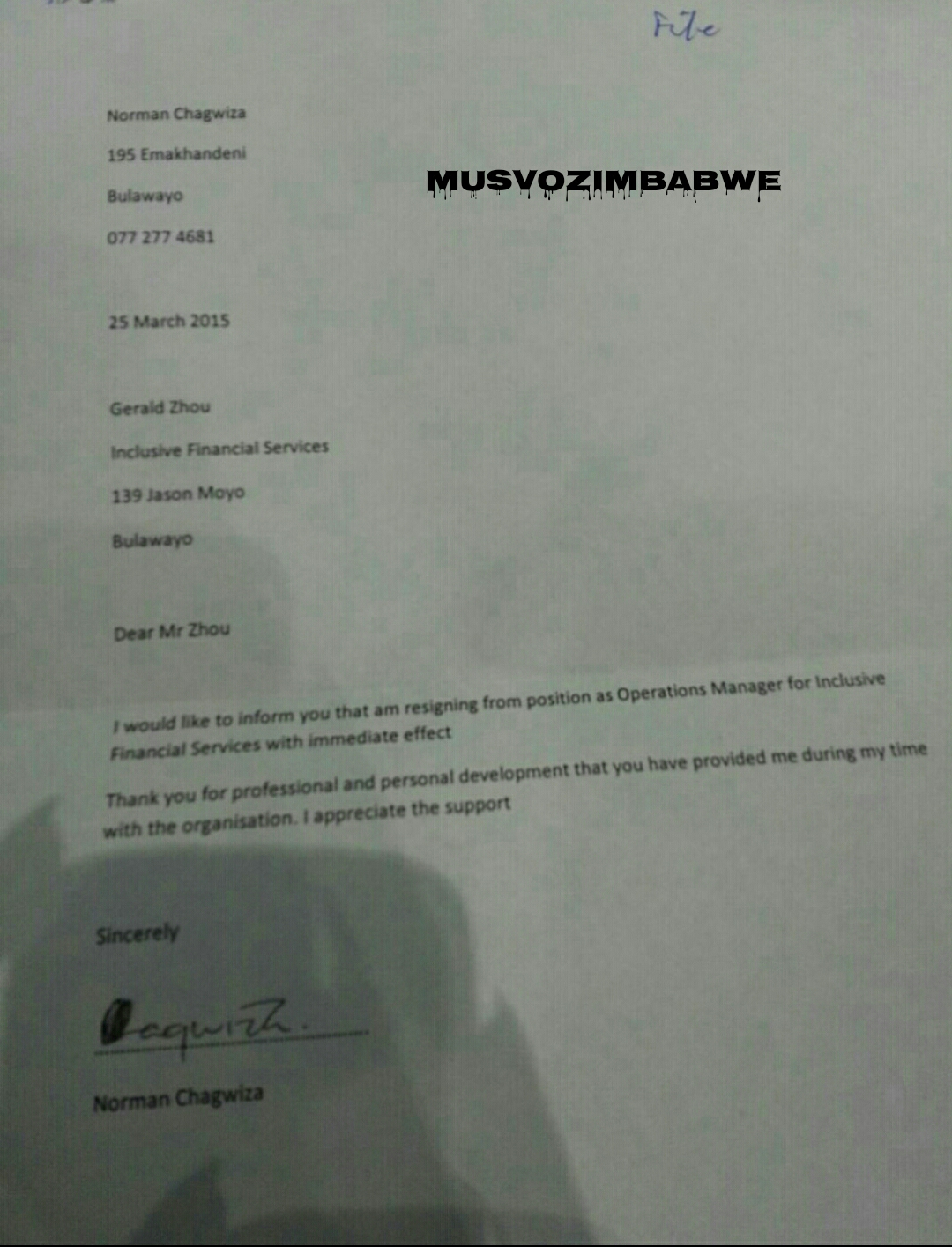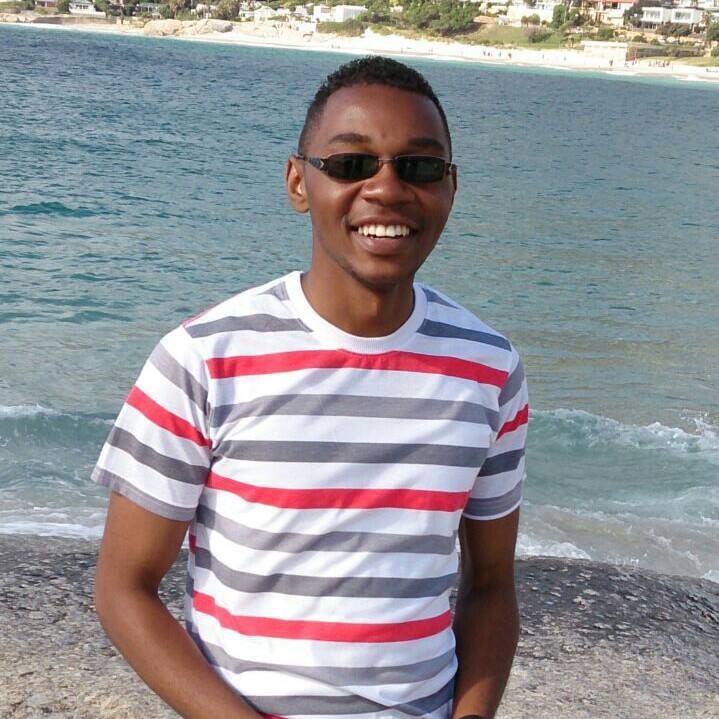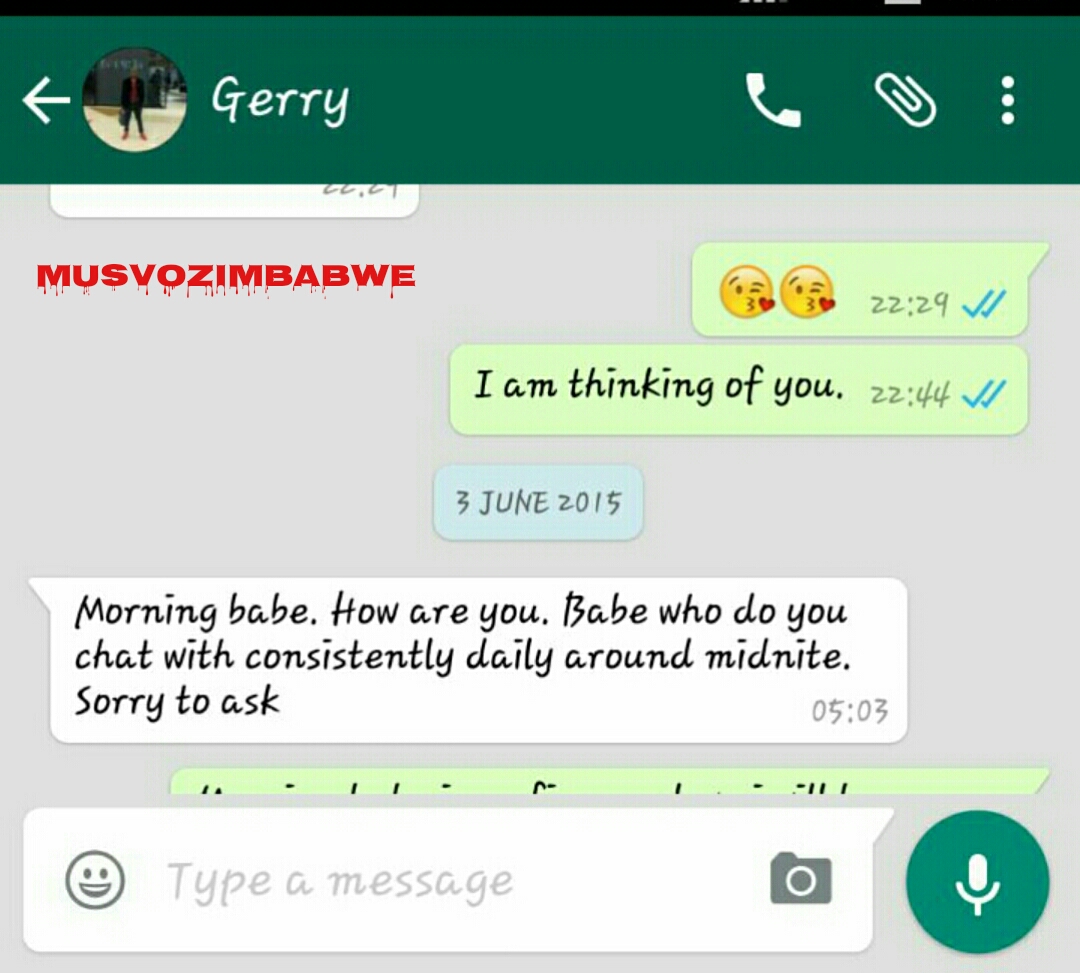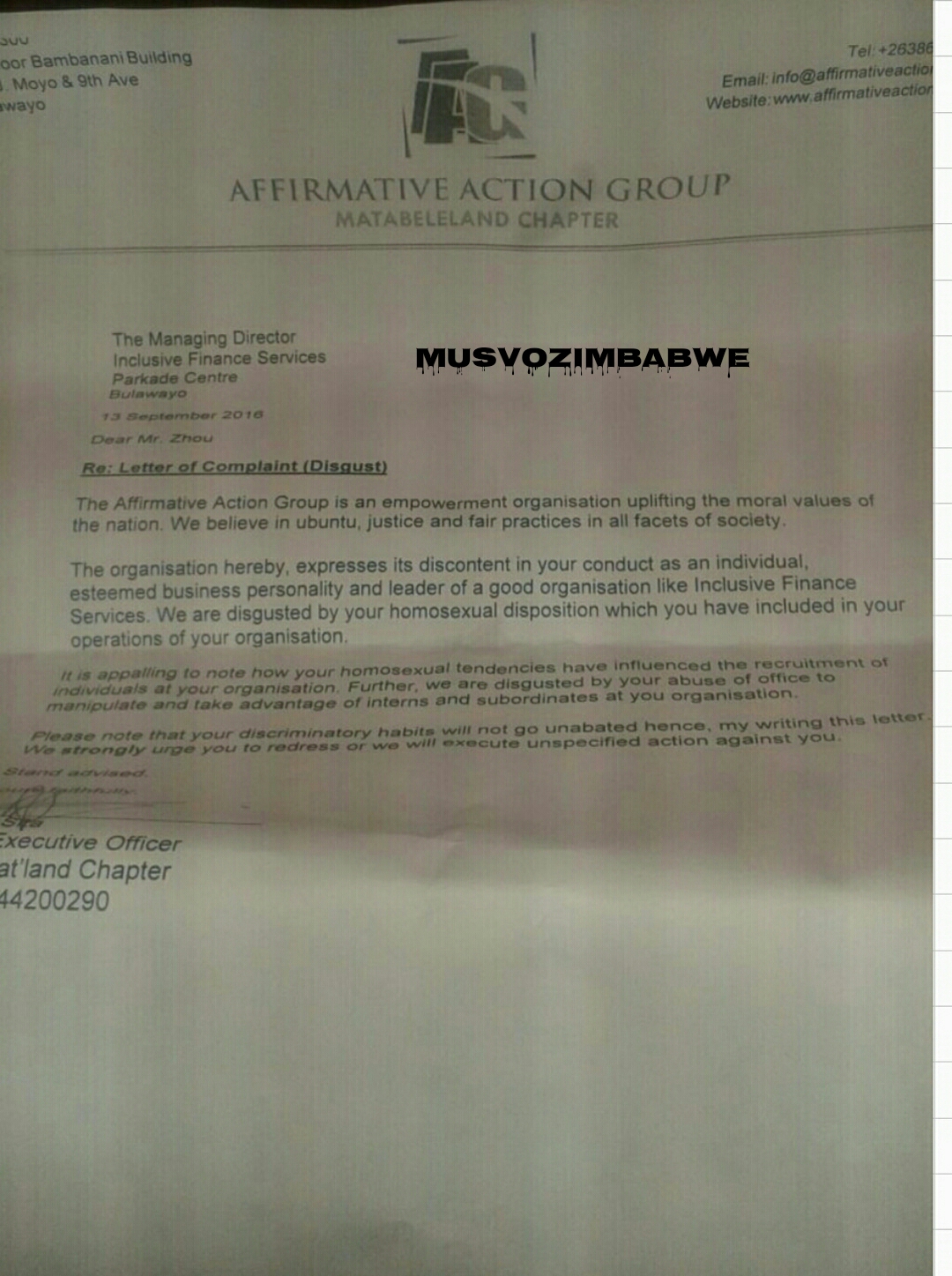 @ Sisi Vee reporting for musvozimbawe.