A stripper in Texas went viral after falling off of a pole more than two stories high and smashing onto the stage, but it turns out she was seriously injured and a GoFundMe page has been set up to help with her expenses.
The dancer, who goes by Genea Sky, was performing at a strip club in Texas when she climbed up a two-story stripper pole to do some acrobatic moves, but lost traction and fell down to the stage.
At the time, it seemed she was ok because she jumped up and started twerking like nothing had happened!
Turns out, she was seriously injured during the fall, and she took to Instagram to update her friends and fans who were worried about the situation.
Her official GoFundMe page has raised more than $31,000, surpassing the goal of $20,000. More than 1,500 people have donated to Sky and are continuing to send money. The page itself has been shared more than 10,000 times. "Her job does not cover the expenses of her medical bills. Since she sustained such serious injuries, she will be out of work for an extended period of time," the page, created Monday, says. "Any donations towards her surgeries would be helpful and appreciated! Thank you all in advance."
Source : Online news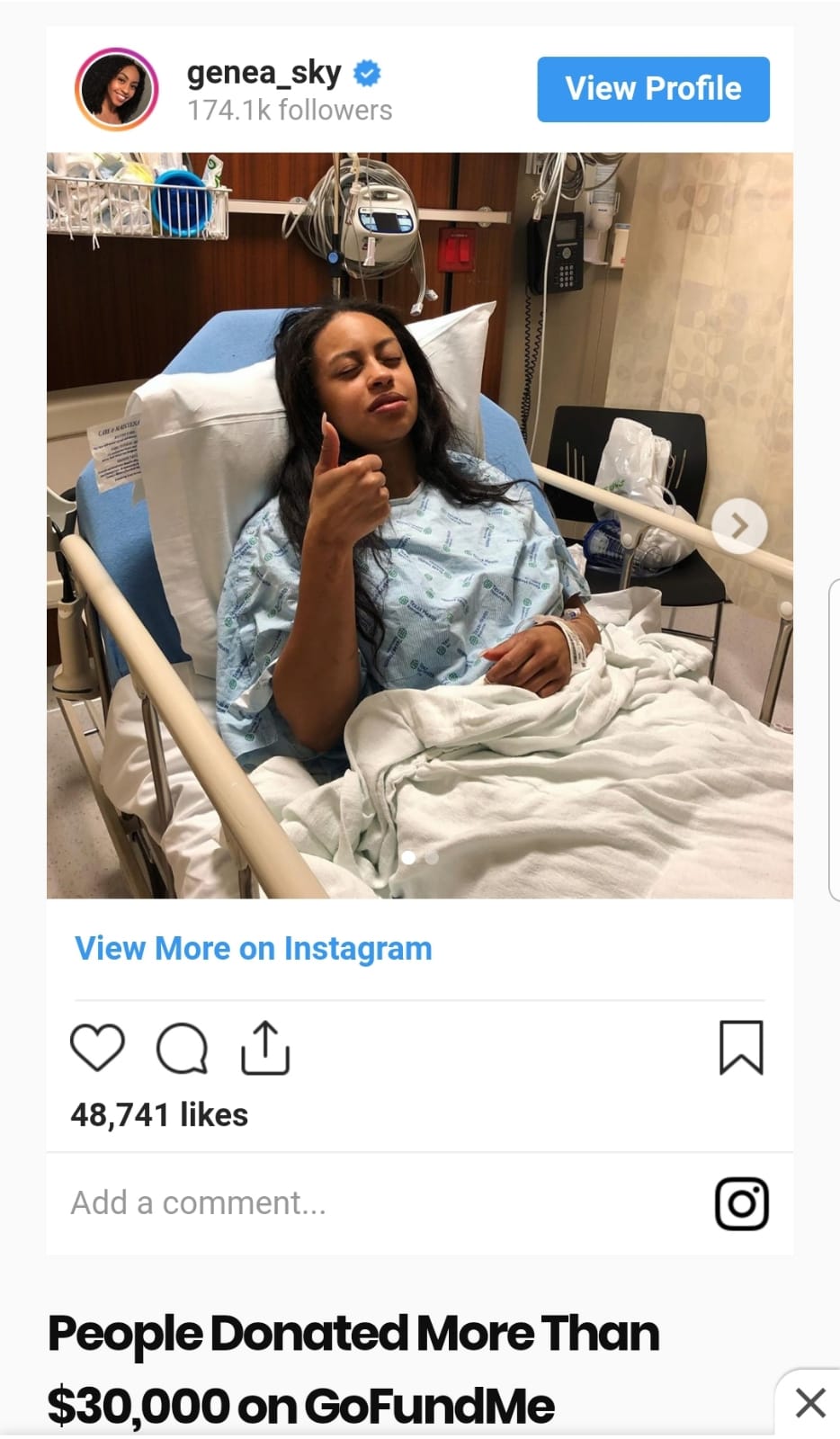 VIDEO 1 :
VIDEO 2 :