🙋🏽‍♀️BE EXTRA CAREFUL : *LISA NATASHA MADZEKA is now in South Africa*
——–
[27/07/2019, 1:18 pm] Innocent Tawanda Musakaruka: sis vee makadii
[27/07/2019, 1:31 pm] Innocent Tawanda Musakaruka: there z a girl from glen norah going around spread genital warts
[27/07/2019, 1:31 pm] Innocent Tawanda Musakaruka: all she wants is for u to get her some beers then take her home
[27/07/2019, 1:39 pm] Sisi Vee: Ndiripo hangu hanzvadzi kana muchifarawo. Really ? Please feel free to write more including her images and app number etc . Thank you so much
[27/07/2019, 1:41 pm] Innocent Tawanda Musakaruka: so when u publish will my identity be safe cz i fell victim to her ways
[27/07/2019, 1:41 pm] Sisi Vee: Of course yes will never expose sources
[27/07/2019, 1:42 pm] Innocent Tawanda Musakaruka: okay let me send all u need cz i know we can save lives out there
[27/07/2019, 1:49 pm] Innocent Tawanda Musakaruka: Definitely we can. Thank you so much
[31/07/2019, 8:40 am] Innocent Tawanda Musakaruka: Her name is *Lisa Natasha Madzeka* . She is
glen norah area near chitubu.
[31/07/2019, 8:42 am] Sisi Vee: Please write a detailed report of what she does with proof like a story
[31/07/2019, 8:50 am] Innocent Tawanda Musakaruka: she is a lady of the night who hangs around glen norah chitubu and glenview makomva area as well as motswako
when she sees youre well dressed and loaded , she charms u into talking to her and asks for a few beers.
she tell u all i want is get drunk and fuck and money for combi in the morning nothing more.
After u take her home the sex is good she even gives u oral then talks u into letting her stay for some days at ur place . The next
thing u wil find urself in a relationship.
She play a good wife role and impresses u.
I met her at Empire night club in glen view, i was playing pool then she came close to me. I had met her before cz one of my friends took her for a one night stand a few weeks before . Seeing her
i could not resist her charms and beautiful ears and smile.
I called her and proposed a one night stand of which she only asked for jus 2 beers amounting to jus 10 rtgs. I then took
her to my place and there had intercoarse and she left the next day. Days later she came back and told me she felt something special and that she had fallen in love and wanted a relationship.
After a few weeks of dating i suggested we get tested and she somehow talked me out of the issue, then one night sadly the condom broke and she got pregnant and gave me an sti. Out of love i went and got treated and i gave her money to go and get treatment and she lied she only to find out after a second reinfection .
Takanetsana after she tried kunditizira , then she went and aborted the pregnancy. After
months of dating thats when i started realizing kuti she was doing the same thing a with a lot of guys. Aitoti achibva kwangu aiende kune the next guy playing a round robin nesu. After breaking up naye she came to my place achichema then asked for another chance and for the first time she agreed to have sex takabatidza light, tete zvandakawona up to now i still shever when i think about it , she had warts near her genital muzvidya
Musvo Video and Images :  Innocent Tawanda Musakaruka as Sisi Vee discusses with Lisa Natasha Madzeka accused of spreading warts knowingly.
" What I don't understand though is why say some bad stuff about someone with your musvos. Then I hear some stupid people out there saying people who end up exposing the musvos are doing wrong. This is a woman whose story was sent out there and she's now sending her side of the story out there too, a right she has and I defend her right to do so. " Said Sisi Vee
[30/05, 9:12 am] Lisa Natasha Madzeka Warts: Hello hie my name is lisa Natasha Madzeka
[30/05, 9:14 am] Lisa Natasha Madzeka Warts: The gal atekeshera nenyaya yema watts dat u posted just thought it fear u knw my side of da story
[30/05, 9:17 am] Sisi Vee: Hello Natasha. Thank you so much for getting in touch. I greatly appreciate. Definitely . Zvakamira sei
[30/05, 9:18 am] Lisa Natasha Madzeka Warts: M gud very fine apart frm dis whole watts issue
[30/05, 9:19 am] Lisa Natasha Madzeka Warts: Sis Vee can i ask u a qstion do u verifie ur storys befr u publish em
[30/05, 9:26 am] Sisi Vee: Very good question Lisa thank you for asking. It depends. Some I verify but some I dont especially dzechihure I rarely verify. This is why I rarely write the stories from my mouth . I just share what people write in such cases as in your case and I will pray that the person sees the posts or hears about the post so that they can come to me with their side of the story as you have done. So thank you so much for coming with your side of the story. I greatly appreciate. Zvakamira sei
[30/05, 9:27 am] Lisa Natasha Madzeka Warts: Ok
[30/05, 9:29 am] Lisa Natasha Madzeka Warts: I knw da person who wrote this shit bou me Innocent Tawanda Musakarukwa is his name
[30/05, 9:29 am] Lisa Natasha Madzeka Warts: Yes as said in da story we at a club yes as most 21st cuntury youths i go out n party
[30/05, 9:31 am] Sisi Vee: Ok am following
[30/05, 9:32 am] Lisa Natasha Madzeka Warts: Yes we dated fr a while n one thing led to de other he started tokin bou marrage he has a daughter that i would go look after wen he was not around n he claimed i did a good job
So some time i would go spend a week or so at his place sis guy is 34 nw married 3 befre he dated me his fam was pushin him to get married so maybe he saw me as da fastest ticket out
So on our time together we used to fight alot hes a man hoes worse dan a cheater at da club wre we met all the bitchs knew him n most of ey had sex wit him
Yes there wre issue of stis twice wen we wre together n he is da one who infected me
He used to beat me up n his wive before me buh one day i got really tierd of all da drama so i left him
Soon after den he started textin me to come back n i refused .i told him i had moved on n he told me it was imposible for me to live him
I knw abou u Sis Vee befr this post coz he once sent me da post on ur dm threatenin to send shit bou me if i ddnt appeal to his demands
I manage to convince him dat i will cum back after i was finished wit my studies since i had resumed fr school to fearther my education
Becoz i was worried bou wat he was goin to write about me since i ddnt knw his story till resent
He got married buh still he wouldnt let go he would send me pic n vids of him jurkin his d**** tellin me it was wain for me to cum back n all sourt
Sorts of sexually related issues till consernin me n him
Wen i told him thre was no chance fr him n me to get back to eachother he promised me dat he would make life so mssrble fr me n yes he manage to
After seein dis post i knw it was him n i confrnted him n he told me dat he had give me a chnce to redeem myself buh i refused n he felt i deserve wat was comin to me
Anyways sis Vee like this issue has allready been spread so hameno it dnt matter kutii ini apa nichatii
Buh on basic reasonin capacity wy will i have a sti n want to keep it like wy
Even nyangwe irinyaya yema bills do u knw kuti there place wre they treat stis for free etc ku Sisters clinic
munhu shuwa paano danana neni fr a year otadza kuona kuona kuti thers somthin there or even mafirst days acho wy ddnt he realise kuti nozviripo wy akazozviona tarambana did he tell u wy
Horyt so lets say after him wy pasina akazvionawo even my bae was shocked wen he saw dis pos mt
[30/05, 10:24 am] Sisi Vee: Thank you so much. I have read all. Is it ok for you to send me the videos he sent you
[30/05, 10:27 am] Sisi Vee: and the images showing his face as singles as well not in chats
[30/05, 10:35 am] Sisi Vee: Thank you so much
[30/05, 10:35 am] Lisa Natasha Madzeka Warts: He barely put his face on da pic n vidz
[30/05, 10:35 am] Lisa Natasha Madzeka Warts: Welcome
[30/05, 10:36 am] Sisi Vee: He knows anofumurwa but ndiye handiti
[30/05, 10:36 am] Lisa Natasha Madzeka Warts: Yes its him
[30/05, 10:37 am] Sisi Vee: Ok thank you so much. Leave it with me
[30/05, 10:37 am] Sisi Vee: Will update you
[30/05, 10:37 am] Lisa Natasha Madzeka Warts: Ok
[30/05, 10:37 am] Lisa Natasha Madzeka Warts: Ok thank u sis vee
[30/05, 10:39 am] Sisi Vee: You are most welcome. You did really good to stand up for truth 💋
[30/05, 10:42 am] Lisa Natasha Madzeka Warts: Thank u like u knw zvorodza hw men choose to play Gods in most wemans live n u knw smetimes we pay just coz we chose to date pipo who dnt knw wen its tym to let go nw look at me im part of a scandal thats thats not even true
[30/05, 10:44 am] Sisi Vee: I hear you
[30/05, 10:44 am] Lisa Natasha Madzeka Warts: I knw other gal are goin through this too n vamwe in my state would have comitted suiside buh fr me dats not da way to go i will stand up fr da truth chero zvichinzi my side of da story haina value.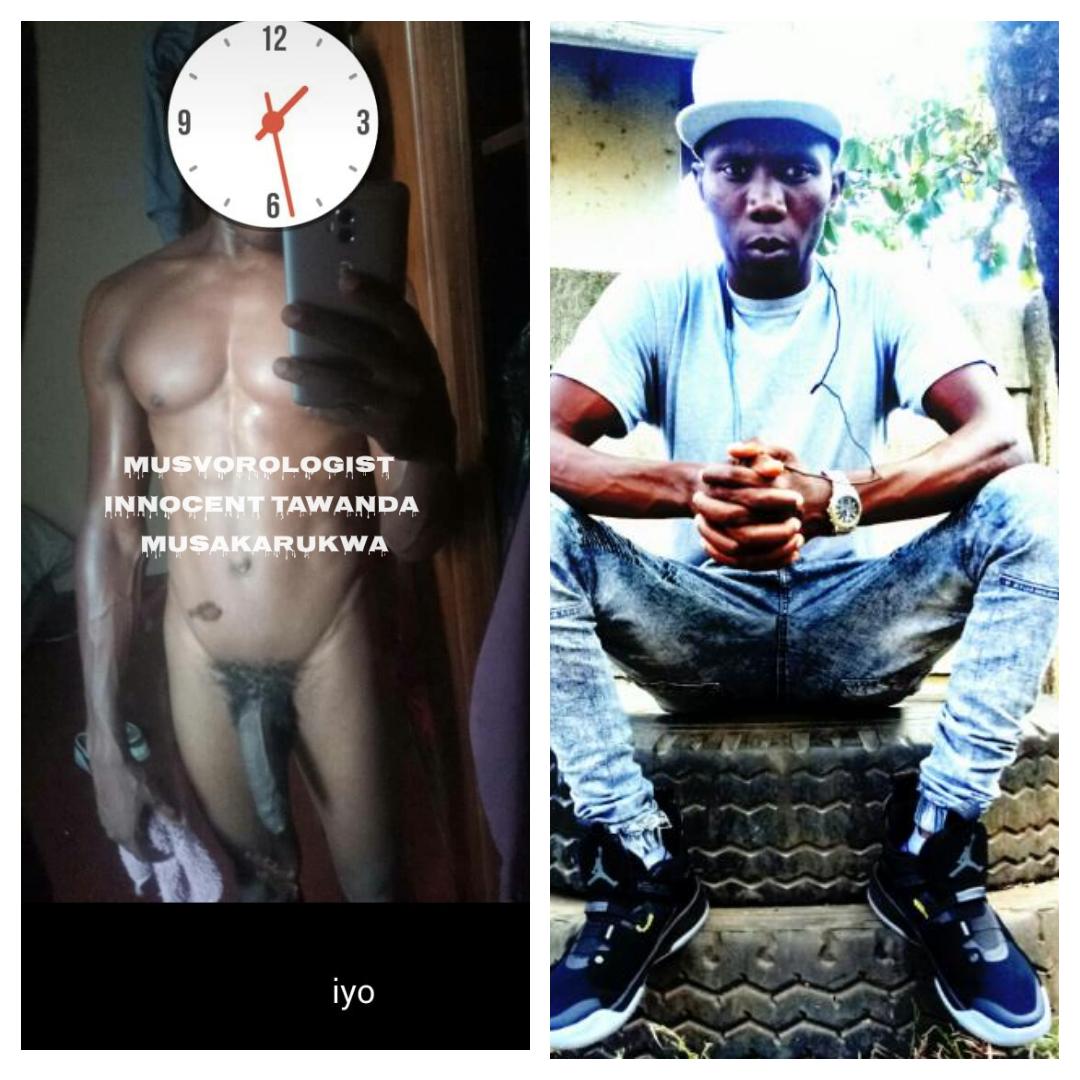 MUSVO VIDEO