Said to be known as Amai Busa or Norah Katongo cheating her husband . Pastor is said to be pastor Daka. In the other video it is said to be the pastor beating the wife . The other image is said to be the wife nursing her wounds. Am not sure if these 2 videos are really connected. The only carved in stone truth is musvorologists are doing musvo in a 44 min or so video.
—
A facebook handle High Profile wrote this 👇🏼👇🏼
Amai Busa threatens to commit suicide
It has come to our attention that the woman in the video criculating on social media dubbed as "Amai Busa" and the one on the photo related to the same are too different women.
The dual in the Video are believed to be Tanzanian Nationals while the one in the picture is "Norah" a Zambian from Chingola currently Married to a pastor.
Norah has been having an affair and has indeed been sending nude photos to her lover but has never at one point made a video.
Apparently the family or husband have no idea of her current whereabouts, last night she reached out to her close friend and said the embarrassment was too much for her to bare so she would commit suicide. After she hang up the phone her number has gone off for the last 24hrs now.
Zambia police has also launched investigations into the matter but no arrests have been made yet as the woman and her lover are no were to be found.
# HP
—–
Priscilla Chipulu: Ndola , said 👇🏼
Police have launched an investigation into a leaked sex video of a couple in the act.  The video has gone viral on social media.
In the graphic video, which has been widely shared on various platforms, a woman, only identified as 'Amai Busa' [pastor's wife],  is seen in the act with a youthful man whose face is barely recognisable.
It is alleged the woman is based in Chingola and is married to a pastor at a named church.
The woman is alleged to be in an affair with the man
—-
Zambian Observer said
Police have launched investigations in to a video that has gone viral online where a man and woman rumored to be a pastors wife are filming themselves while having sex.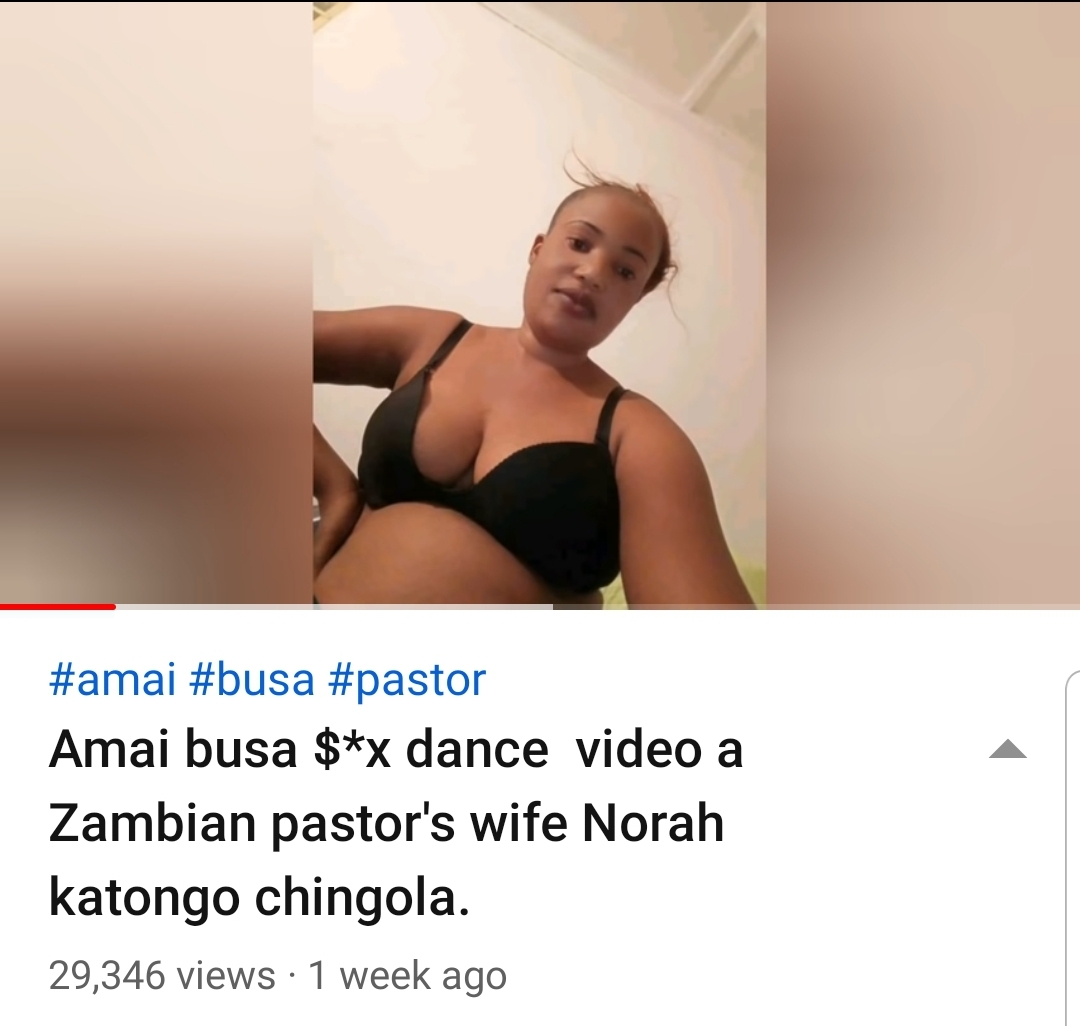 VIDEO 2 : WOMAN UNDER ATTACK
VIDEO 1 : MUSVO
Source : Online