She rounds up desperate loose women and prostitutes of which she is one too .Sources clients together with her other partners in musvo , shoot videos doing musvo .She then sells their pornography to would be buyers .
Sisi Vee had a conversation with  'Violet' the brothel queen and was sent a musvo video said to be Nancy in action and some musvo images.
Talking to sisi Vee Violet said ,
[23/01 9:27 pm] Sisi Vee: Hello Violet kuri sei.can u hook me up with a woman.got your number from my cousin in SA
[24/01 3:18 am] Violet Brothel: Hello.You must come to me at …….. Johannesburg during weekdays or at…….. in R andburg on weekends.I start work from 10am and knock off at 8pm.I DO NOT DO VISITS so don't even ask coz I will block u.If you are not in those two areas then join the facebook group ……… and look for numbers of someone near you.Our whatsApp group is only available for people who proved that they are willing to spend money by buying our videos.We charge R100+ per round and R600+ all night long. If u want my picture go to my Facebook profile. Our nude pics and 20 home made sex videos are available to you only if you provide the Vodacom R12,MTN R10. If u are in Botswana Mascom and Buddie $1 airtime if you in Zimbabwe.THERE ARE NONE FOR FREE.It costs airtime to send them.We will ignore your next message if u ask questions already answered or if we have nothing for you.Thank u.Nancy Jokie Valentine,Violet Mushekwi and Sarah Wenharo
[24/01 5:20 am] Violet Brothel: Hello again.Those arr a few examples of our nude pics and a Nancy in action.They are just a teaser of what u can get if you pay us a visit,join the facebook group……. or join our  whatsApp group.If u want to receive more pics and videos,just provide the airtime.MTN,Vodacom or Cell C in SA,$1 Buddie if u are in Zim or P10 Mascom if i are in Bots.We then send u the other videos and nude pics and add u to the app group because you will have proved that you have money and you are willing to give us business.????
[24/01 9:42 am] Sisi Vee: Thank you for responding Violet.I have the money and am serious but I'm in UK .I work for media musvozimbabwe .I can pay you £500 if the two of us , you and me can do our musvo video .I will be there paeaster.Are you the brothel queen who shoots the videos for your clients too?
[24/01 9:43 am] Sisi Vee: Is that you in the image?
[24/01 10:03 am] Violet Brothel: yes
[24/01 10:04 am] Sisi Vee: Ok.So how do I pay from UK?
[24/01 10:05 am] Sisi Vee: I can send you money by western union on Wednesday
[24/01 10:06 am] Violet Brothel: how does that work
[24/01 10:08 am] Sisi Vee: You will collect the money in person at a Western union branch in SA or I can do a bank transfer into your bank account.I can also use money gram and you collect from the bank in person.
[24/01 10:35 am] Sisi Vee: Is that okay my love to collect kubank?
[24/01 10:42 am] Violet Brothel: i do not have a permit
[24/01 11:11 am] Sisi Vee: Ok no problem at all.Actually I can pay cash or airtime through world remit online and the money or airtime is immediately transfered to your mobile. So you can give me your full details and photo ID just to make sure I am sending to you .
[24/01 1:19 pm] Sisi Vee: Is world remit gud with u Violet.All I would need are your details .I do it online.
"That Violet claims to be the same person in the images.What I think is they are obviously prostitutes selling services at her brothels and what they do also is sourcing any musvo videos and images esp on twitter and then charge to send claiming to be them ….with no faces "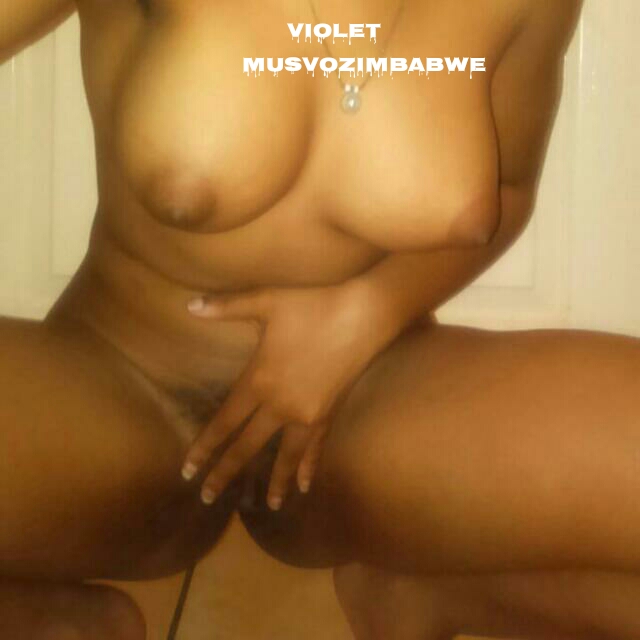 THEIR so called VIDEO