Sisi Vee discussion with musvorologist Diamond Shereni gonyeti driver. Hazi ane mukadzi akaita video nemukadzi uyo akaroorwawo ndobva Diamond atenderedza video kuti tione.
[31/05, 10:11 am] Sisi Vee: A very good morning to you hanzvadzi.I hope I find you well. It's Sisi Vee here I write stories. Someone sent a video attached saying it's you lying on the bed. I'm kindly asking if it's you . Your response will be greatly appreciated
[31/05, 10:13 am] Sisi Vee: Murume uyu anonzi Diamond surname ndaikanganwa ayidanana nemukadzi wemunhu video iyo vaiva mu lodge zvaka buda nezuro mushure mekunge zvazivikanwa nemurume wemukadzi uyo apa vai loja pamba 1 murume uyo atorinemukadzi and mukadzi uyo anemurume mukadzi uyo atone nhumbu yane 5months
Varimuno mu s,a # dzemurume uyo idzo 👇🏻 so far hatisikuziva kt akatiza akayendepi asi mkadzi wake akatorwa nehama dzake then mkadzi uyo mhenowo kt akatiza akayendepi asi murume wemkadzi aripo
[31/05, 11:15 am] Musvorologist Diamond Shereni: eish saka vati muise pai?
[31/05, 11:16 am] Sisi Vee: Ko makaisa pai imimi
[31/05, 11:58 am] Sisi Vee: Muripo here hanzvadzi
[31/05, 2:09 pm] Musvorologist Diamond Shereni: itai yamagara muchiita
mubairo wenyu uripo
[31/05, 2:22 pm] Sisi Vee: Mubairo wangu wei ndini ndakamutora video ere how dumb nxaa . You were busy shooting video and you shared it wakublamer inini hauna kukwana
—–
To join musvozimbabwenews whatsapp group you may join only ONE of these . PLEASE DO NOT JOIN IF YOU ARE IN ONE OF THE GROUPS : We share the same news in all 13 free groups. If a group is full please keep trying in case someone leaves.
1. https://chat.whatsapp.com/L0pN9zS1HBr3jT0BoCBQOR
2 . https://chat.whatsapp.com/L0pN9zS1HBr3jT0BoCBQOR
3. https://chat.whatsapp.com/2QdXCbdI0be3zU6LuYsFz1
4. https://chat.whatsapp.com/D936i9gALha2wJRSWuA701
5. https://chat.whatsapp.com/DRfc3kz3BLzFGmIVR2tPOp
6. https://chat.whatsapp.com/E6L8EpmS3TnAwb0nNJZuxn
7.
https://chat.whatsapp.com/C6N7fs8paw85A0G3mE4jRO
8.
https://chat.whatsapp.com/LVvZmTYlW0UGBjfcA22GIY
9. https://chat.whatsapp.com/8swf391myBhFIK0YGeLRbT
10. https://chat.whatsapp.com/DTxoCu9UidXFmbwakVq3IX
11.
https://chat.whatsapp.com/EY8RMHQOiPoGV3WAOsldt6
12.
https://chat.whatsapp.com/F0fZTD9FSRzLV87YzkVB1o
13.
https://chat.whatsapp.com/FOU3k9RWVMZBBEM6Po1ofu
———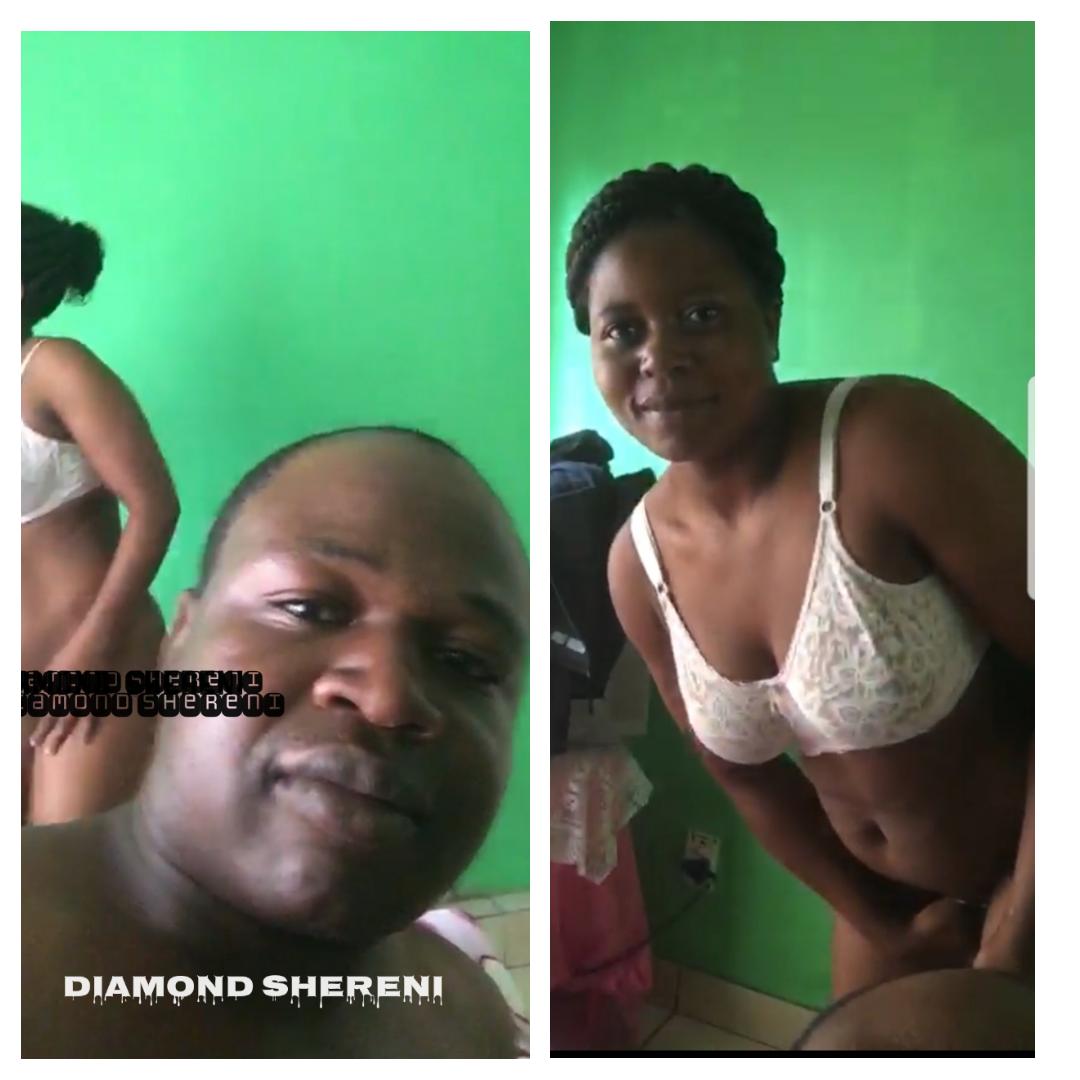 VIDEO